MSU Subjective Comparison of Modern Video Codecs
MSU Graphics & Media Lab (Video Group)
Return to Subjective Comparison of Modern Video Codecs home page!
Part 3. Evaluation of objective metrics
Contents
Results of the assessment
Correlation of objective metrics and subjective scores
Below you can see two types of graphs: first one is a value of subjective score plotted against a value of an objective metric(4).
Such graphs must be treated separately for each sequence, because subjective scores are context-sensitive (subjective score for a sequence is given by an expert according to another versions of it). These graphs are plotted together for the ease of perception.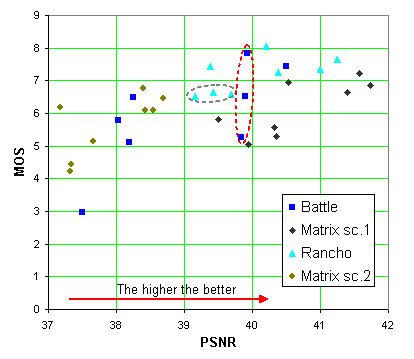 Picture 15. Relation between PSNR and MOS
As you can see, PSNR reflection of perceived video quality is limited. Sometimes one value of PSNR corresponds to absolutely different subjective ratings for the same sequence (marked with red oval) and vice versa (marked with grey oval).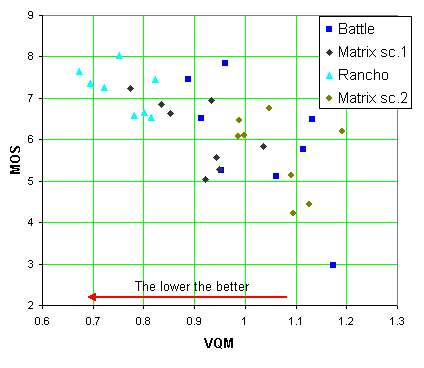 Picture 16. Relation between VQM and MOS
VQM produced prediction not better than PSNR on our test. Overall, quality is more or less predicted, but sometimes bad metric value corresponds to good perceived quality.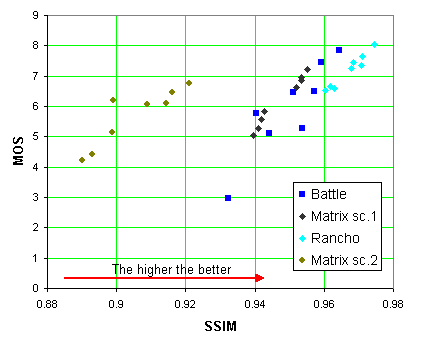 Picture 17. Relation between SSIM and MOS
SSIM predicts subjective opinion with high precision, its' data is close to straight line for each sequence.
Second type of graphs - subjective mark predicted with objective metric plotted against real subjective mark. Predicted mark was obtained by applying the fitting function for each sequence separately. Prediction is good when fitted values of objective metric are close to the straight line.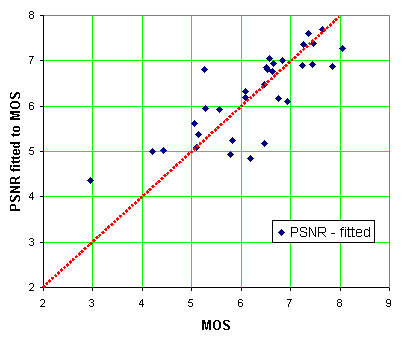 Picture 18. PSNR fitted to MOS for each sequence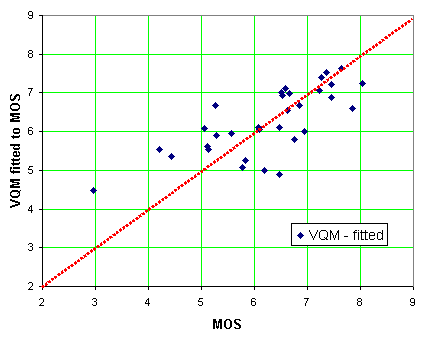 Picture 19. VQM fitted to MOS for each sequence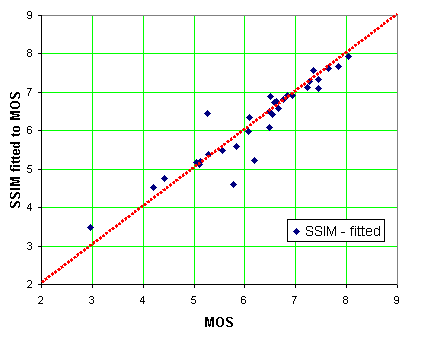 Picture 20. SSIM fitted to MOS for each sequence
As you can see, PSNR and VQM provided prediction of similar quality on our test set, and it was quite poor, meanwhile SSIM reached prediction close to the ideal one.
To numerically evaluate prediction of the objective metrics, we calculated Pearson's correlation coefficient between objective marks (after applying the fitting function) and subjective ones. Correlation coefficient belongs to the segment from -1 to 1 and reflects degree of dependency between values (the higher the absolute value, the more powerful dependency is).
| | |
| --- | --- |
| Metric | Correlation |
| PSNR | 0.802 |
| VQM | 0.729 |
| SSIM | 0.937 |
(4) PSNR, VQM and SSIM were measured with MSU Video Quality Measurement Tool[7]
Contents
---
Download
---
---
Contact Information
---
---
Additional information
---
See all MSU Video Codecs Comparisons
MSU video codecs comparisons resources:
---
Other materials
---
Video resources:
3D and stereo video
Projects on 3D and stereo video processing and analysis
MSU Video Quality Measurement tools
Programs with different objective and subjective video quality metrics implementation
Codecs comparisons
Objective and subjective quality evaluation
tests for video and image codecs


9-th MPEG4-AVC/H.264 Comparison

Public MSU video filters
Here are available VirtualDub and AviSynth filters. For a given type of digital video filtration we typically develop a family of different algorithms and implementations. Generally there are also versions optimized for PC and hardware implementations (ASIC/FPGA/DSP). These optimized versions can be licensed to companies. Please contact us for details via video(at)graphics.cs.msu_ru.
Filters for companies
We are working with Intel, Samsung, RealNetworks and other companies on adapting our filters other video processing algorithms for specific video streams, applications and hardware like TV-sets, graphics cards, etc. Some of such projects are non-exclusive. Also we have internal researches. Please let us know via video(at)graphics.cs.msu_ru if you are interested in acquiring a license for such filters or making a custom R&D project on video processing, compression, computer vision.

Semiautomatic Objects Segmentation
Deblurring filter
Video Content Search

Video codecs projects
Different research and development
projects on video codecs
Other
Other information
Last updated: 12-May-2022
---
Server size: 8069 files, 1215Mb (Server statistics)
Project updated by
Server Team and MSU Video Group
Project sponsored by YUVsoft Corp.
Project supported by MSU Graphics & Media Lab